Availability & Lead Times
Lead times for production of ALL Lang BBQ Smokers Smoker Cookers is 180 days this year. All sales are build to order - no inventory is available at this time.

Shipping Price on Smoker Cookers
Shipping price for smoker cookers is NOT calculated at the time of purchase. Shipping & Delivery is in addition to purchase price and is due at time of delivery. You can request a FREE shipping quote by clicking here.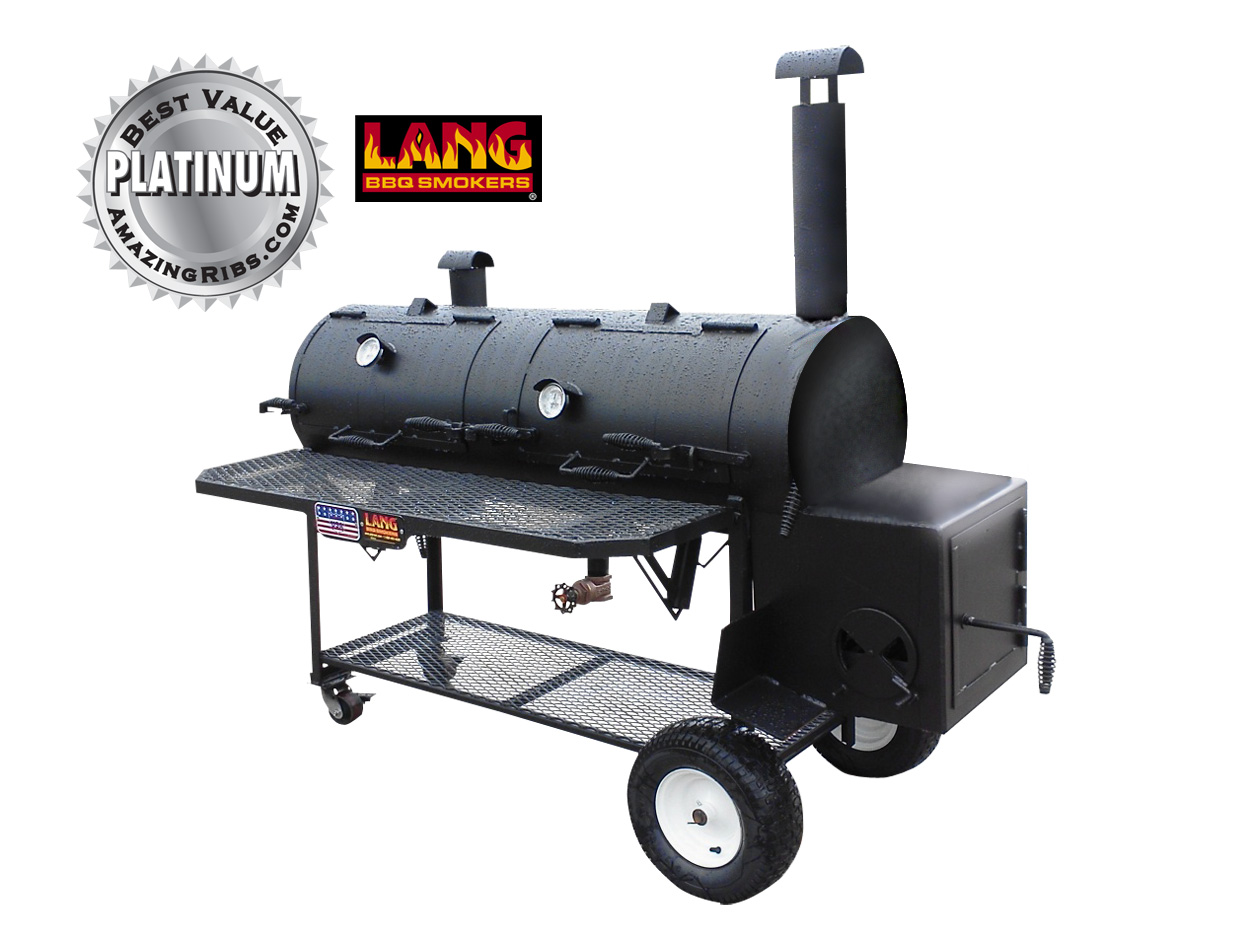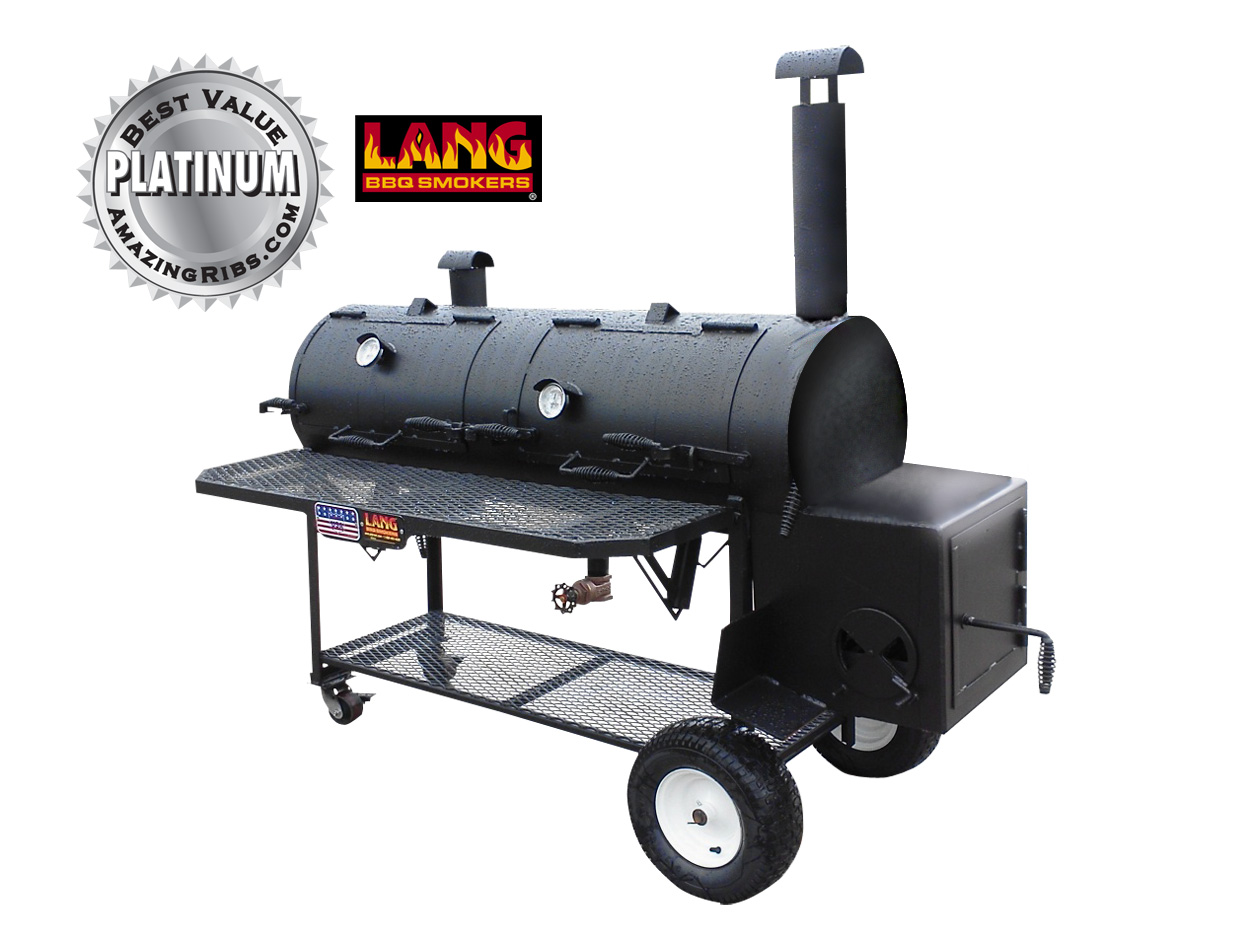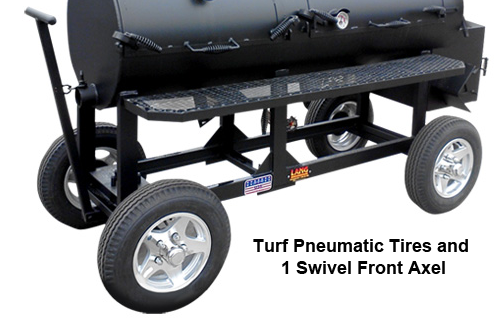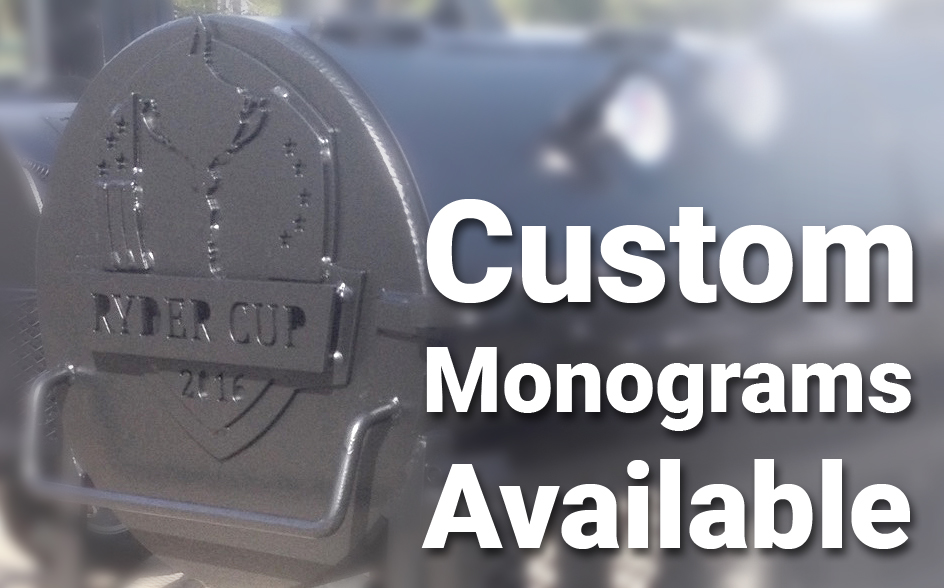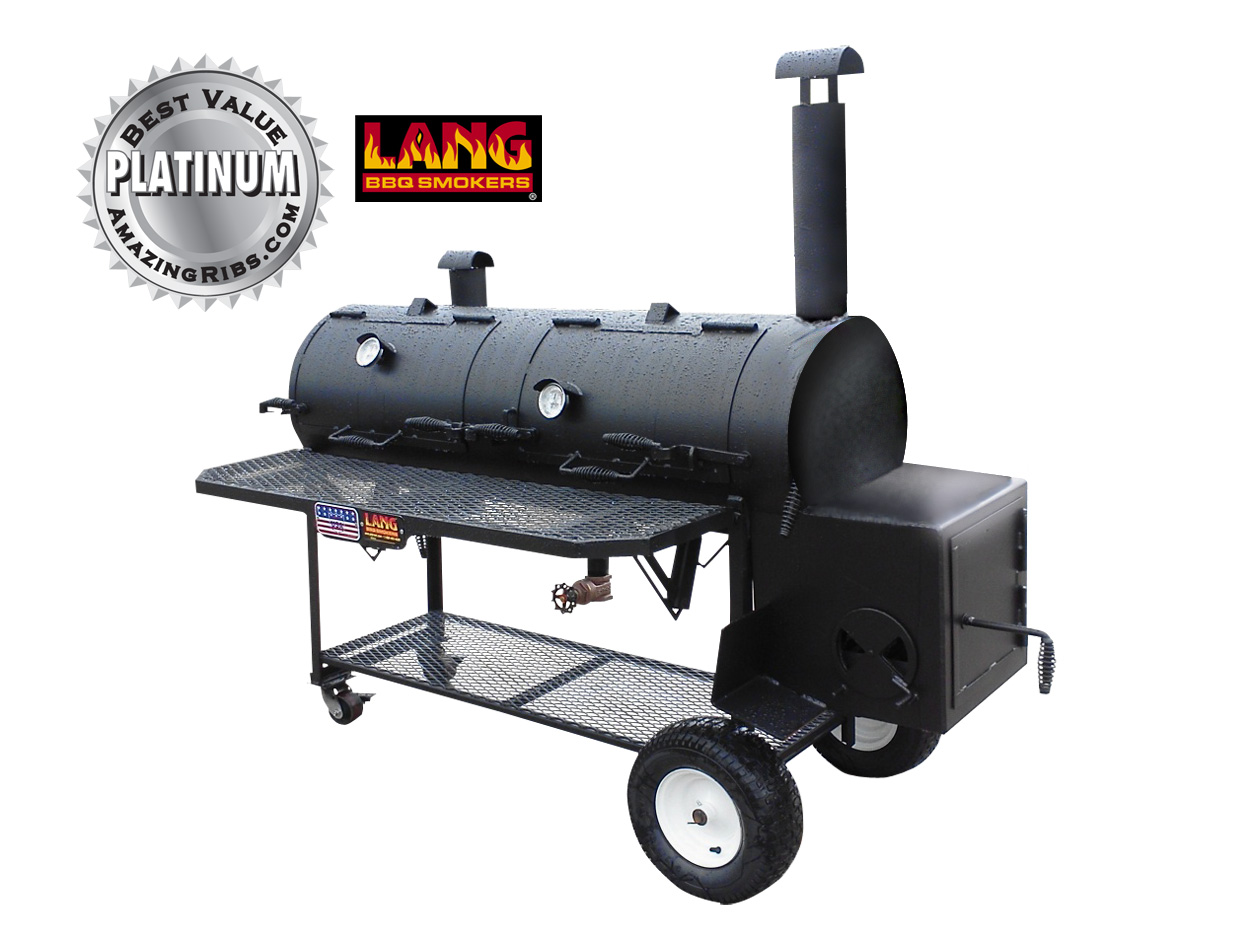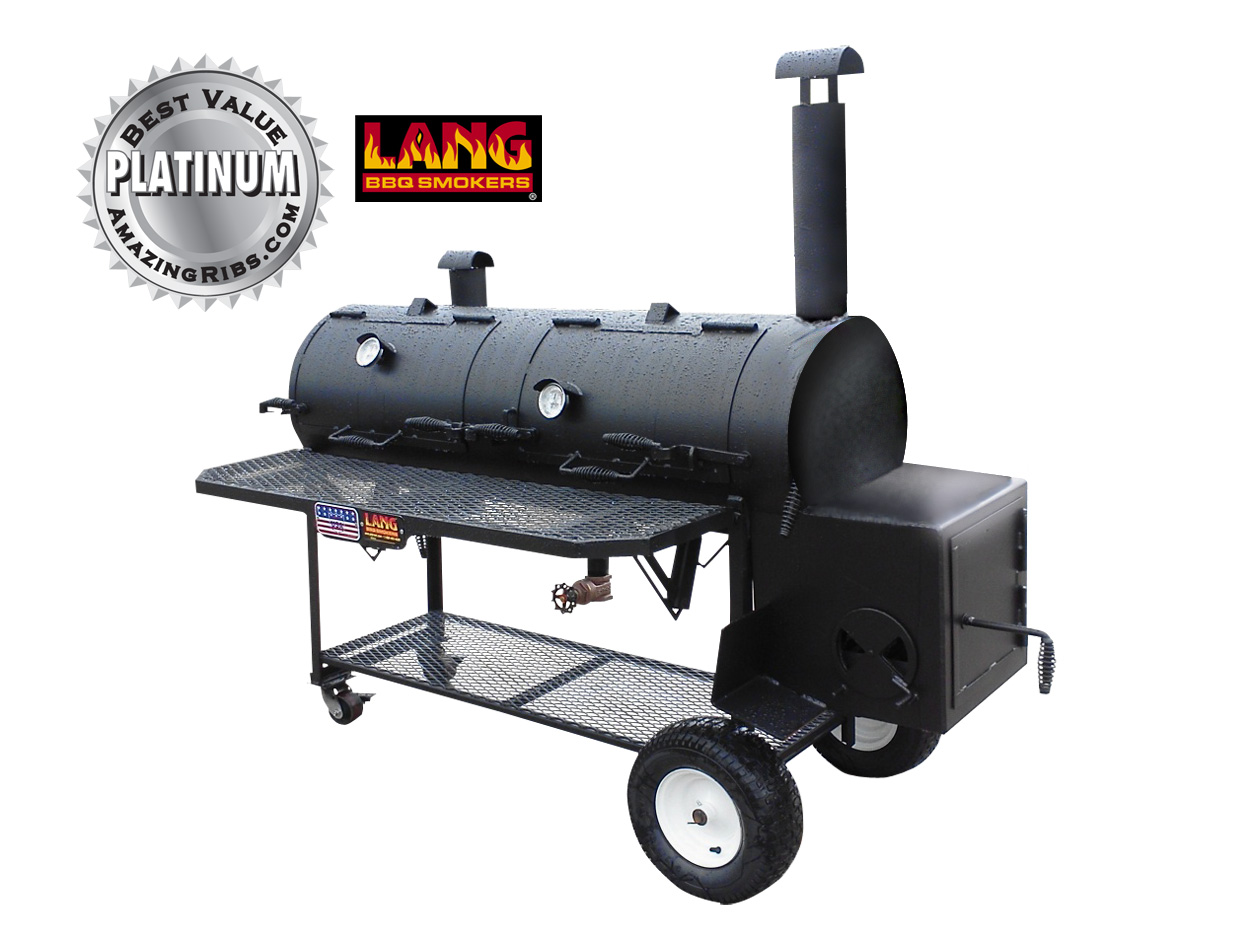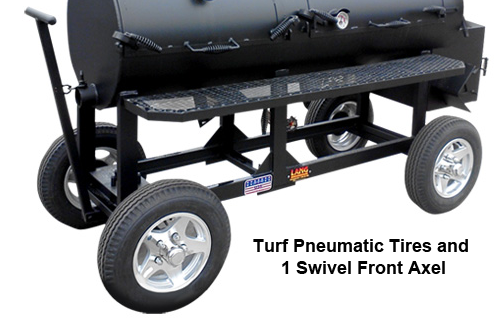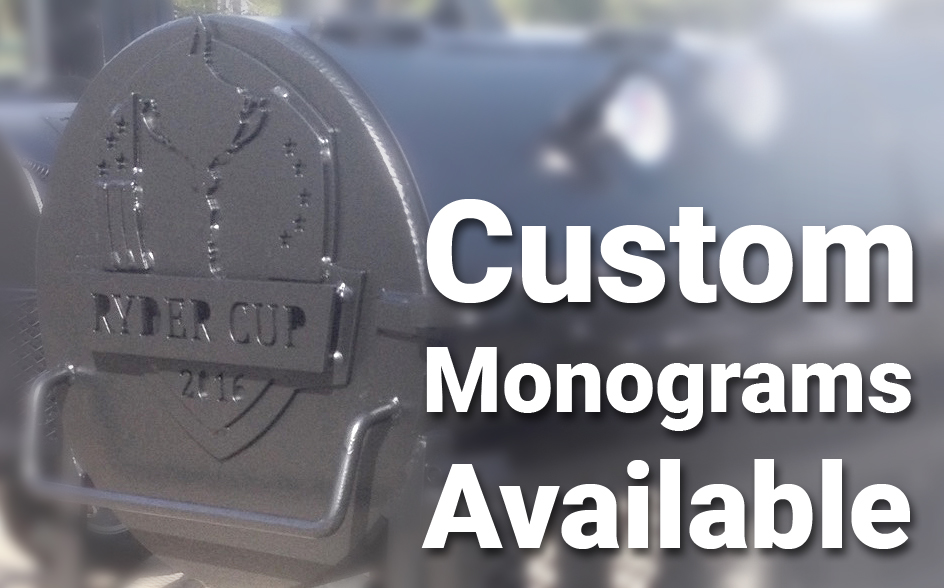 A one-time price of
$2,797.00
will be added to your order.
SMALL Cooker
Individual Family Batch Smoker Cooker and Chargrill Hybrid on Patio Cart. Great for family backyard use and competitions.
The 36" smoker cooker has 6 cubic feet of cooking space and hold approximately 60-72 pounds of food with room to spare. This size allows for a whole piglet (approximately 35-45 pounds) to be smoked. Approximately 6-8 full racks of ribs can be smoked at a time.
Additional barbecuing space with built in 30" charcoal grill.
Dimensions
L x H x W: 76" x 70 1/2" x 48"


W with prep area folded: 36"

Weight: 750 lbs
Bottom (2) Rack: 37" x 15"
Upper Rack: 23 1/3" x 16"
Chargrill: 30" x 18"
Firebox: 17" x 17"
Gauges: 2
All Models Can Be Customized
A complete description and other options can be seen on the web site product page.
---
Smoker Cooker Shipping Information
Pick up your new Lang BBQ Smokers® smoker cooker at our Georgia factory location. If you need shipping arrangements you can request a shipping quote.
Need a Shipping Quote?
Shipping & Delivery is in addition to purchase price and is due at time of delivery, and pricing DOES NOT include F.O.B. (Freight on Board). Be informed before you buy, click here for your FREE shipping quote. Smoker Cookers ships shrink wrapped on a small skid
All mobile trailed BBQ Smokers come with VIN and Title
Make sure if you're in the market to purchase a BBQ Smoker you purchase from a reputable company that is certified to issue VIN's and Titles