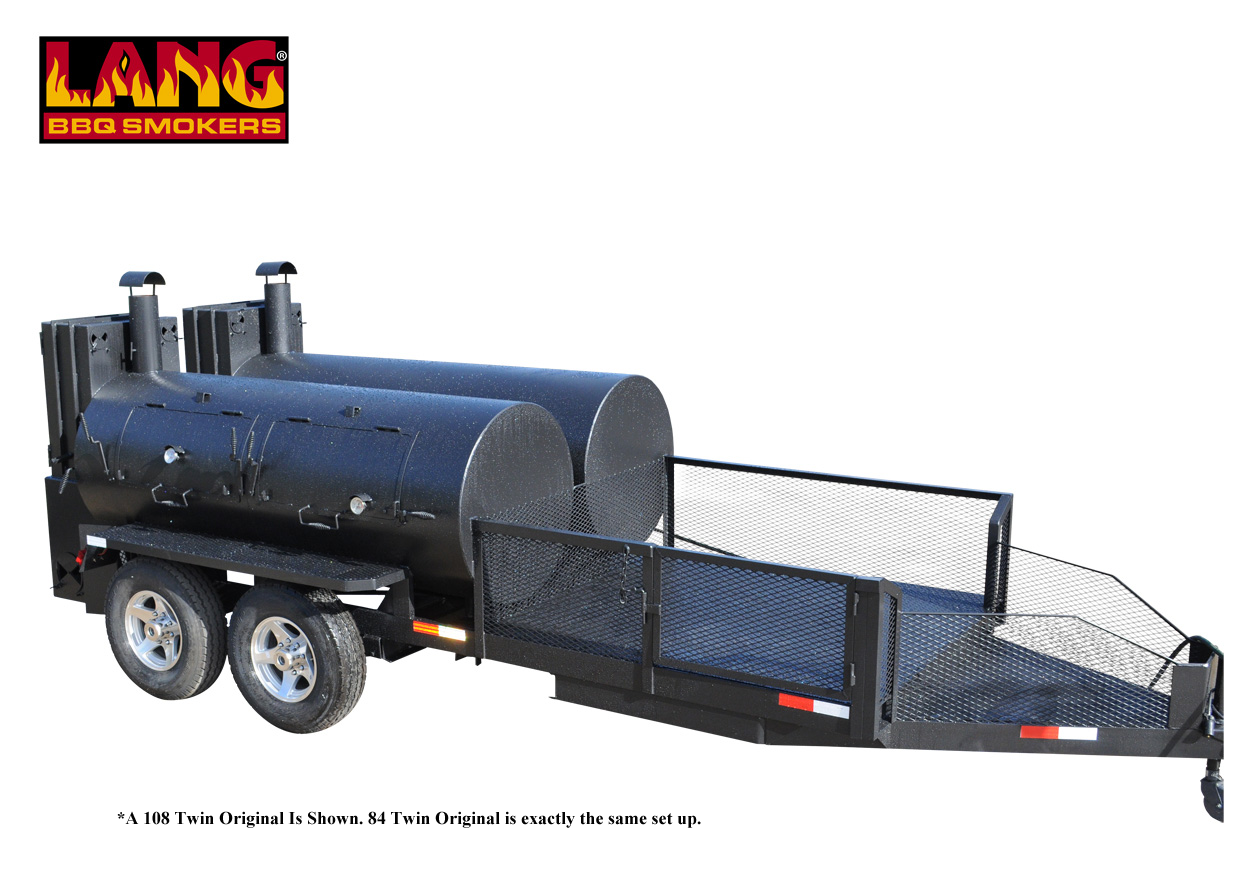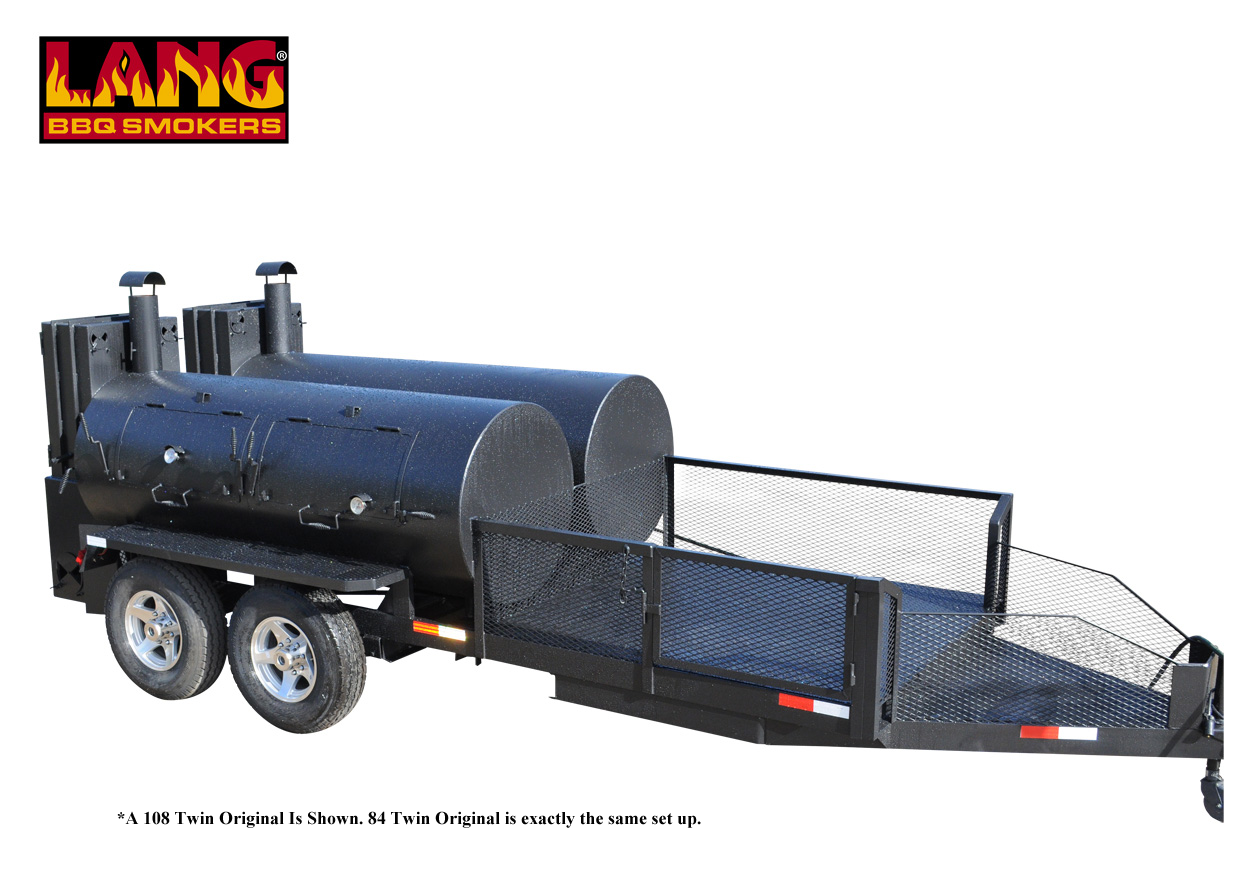 A one-time price of
$11,995.00
will be added to your order.
LARGE Cooker
Competitive Double Smoker Cooker and Warmer combined on a Mobile Trailer Frame. Our most popular series for competition. Also excellent for commercial use.
Dimensions
L x H x W: 180" x 63" x 77 1/2"
Weight: 3450 lbs
Bottom (3) Racks: 71 1/2" x 28"
Upper Rack: 53 1/2" x 27"
Warmer Box: 13" x 21"
Firebox: 24" x 24"
Gauges: 4 (2 on each cooking cylinder)
Cooking Capacity
Just one 84" smoker cooker cylinder has 22 cubic feet of cooking space and hold approximately 320 pounds of food with room to spare. This size allows for a whole pig (approximately 160-180 pounds) to be smoked. Approximately 35 full racks of ribs can be smoked at a time.
The twin model comes with two cooking cylinders, allowing double the room!
The warmer box (available only on the deluxe model) provides additional slow cooking capacity.
Available Upon Request
No frame version for mounting in outdoor kitchen or a permanent BBQ pit at discounted price ($200 off price).
Stainless steel racks (additional price)
Talk to us about customizing your Lang to your own needs.
A complete description and other options can be seen on the web site product page.
All Models Can Be Customized
Shipping & Delivery is in addition to purchase price and is due at time of delivery.
Please Call For Quote, 800-462-4629 or Complete Form